ONIKUMA M180 STEREO GAMING HEADSET 2.0M CABLE LED LIGHT (RED)
Description:
The ONIKUMA M180 headset is a great headphone especially perfect for the gamer to seeking amazing game sound. These headphones designed for convey vivid base sound and true noise cancellation. With the headset, you will know exactly where is the enemy, secure your victory. Not only the sound clarity, but also the comfort of wearing. You won't miss its exquisite fashionable appearance. Its cool LED appearance makes you be in the spotlight.
Best gaming headset for you!
Main Features:
-
LED Appearance
Highlight the game atmosphere
-
Super Heavy Bass with Realistic Effect
50mm heavy bass moving coil loudspeakers and neodymium magnetic speakers combined with air-roundabout strengthening cavity, delivering vivid sound field, sound clarity and sound shock feeling
-
Clear Voice Transmission
High-performance -38dB all directional capacitive polar microphone brings a high-quality conversation
-
Comfortable for Wearing
Ergonomic design with additional soft PU earmuffs and its headband material is lightweight
The stretchable headband will not press your head
- Compatible with mobile phone, tablet, computer, MP4, PS4, Xbox One
Specification:
- Cable length: 2.0m
- Sensitivity: 94dB
- Frequency response: 20 - 20KHz
- Microphone: 6.0 x 5.0mm
- Microphone sensitivity: -38dB
- Microphone impedance: 2.2K ohm
- Directionality: directional
- Speaker diameter: 50mm
- Impedance: 16 ohm
- LED working current: 100mA
- LED working voltage: DC 5V
- Headset jack: USB + 3.5mm
Package weight: 0.646 kg
Package Size(L x W x H): 19.00 x 11.50 x 23.00 cm / 7.48 x 4.53 x 9.06 inches
Package Contents: 1 x Gaming Headset, 1 x One-to-two Tieline, 1 x Multilingual User Manual (English, Japanese, French, German, Spanish, Portuguese, Italian)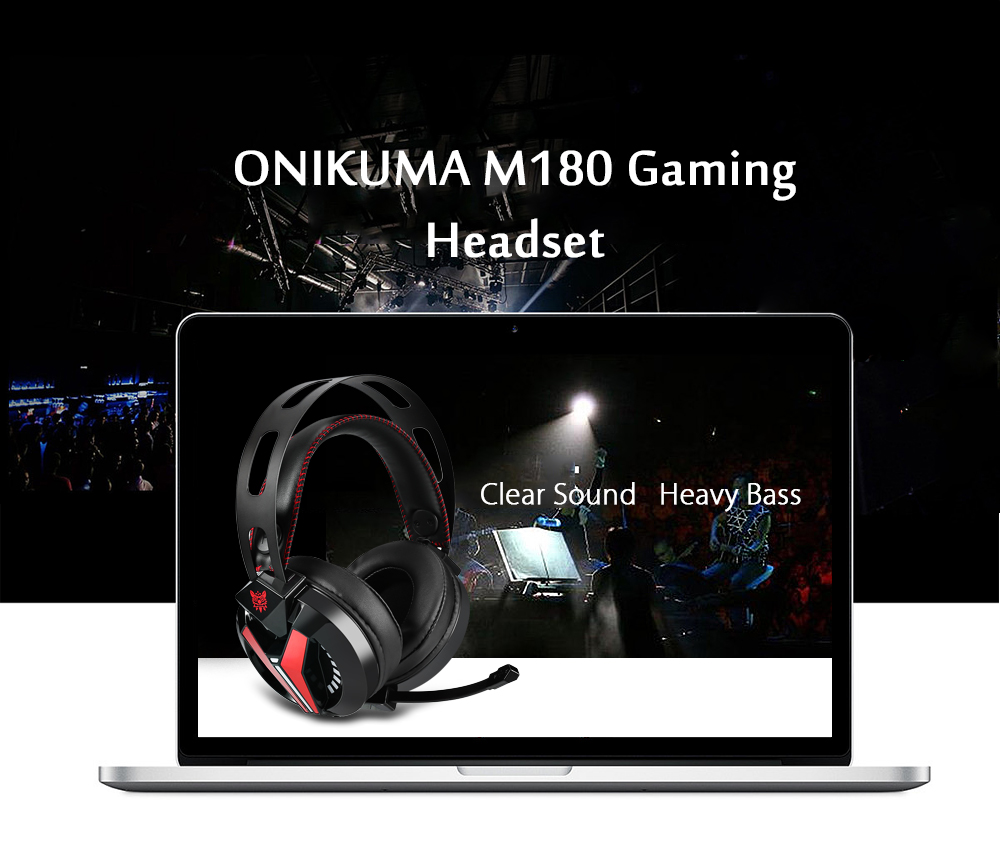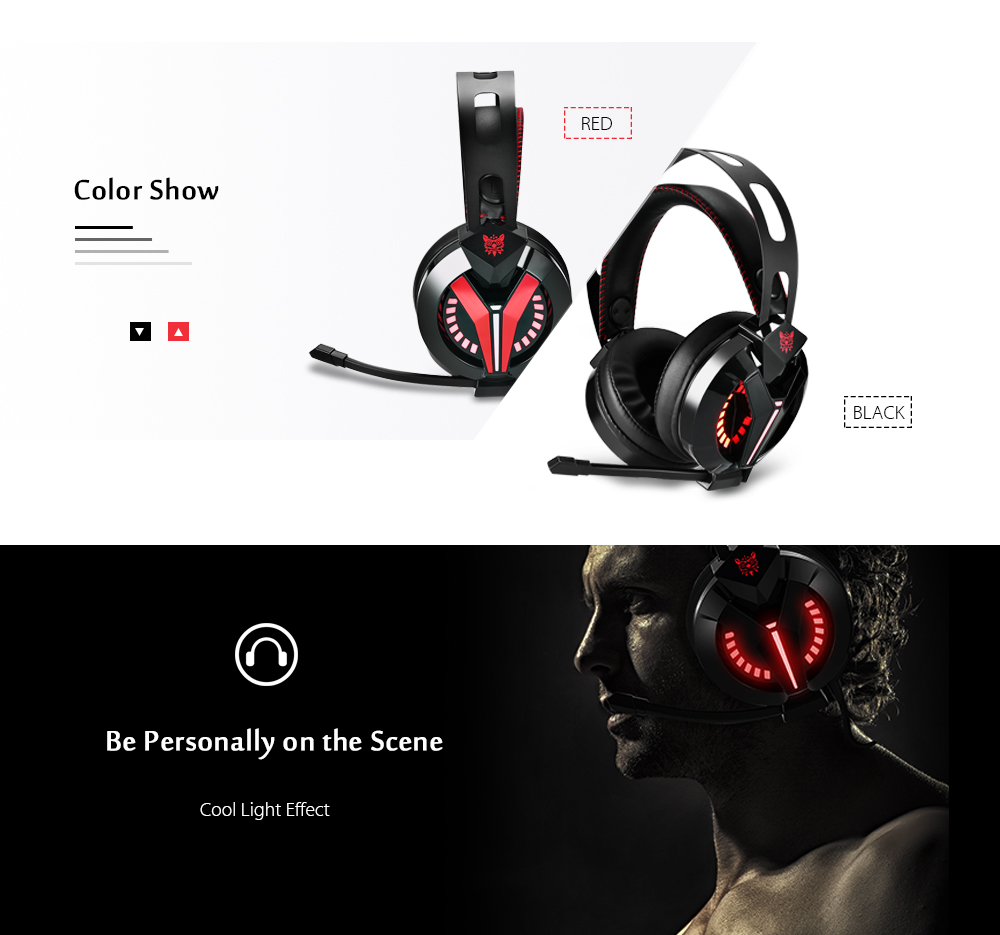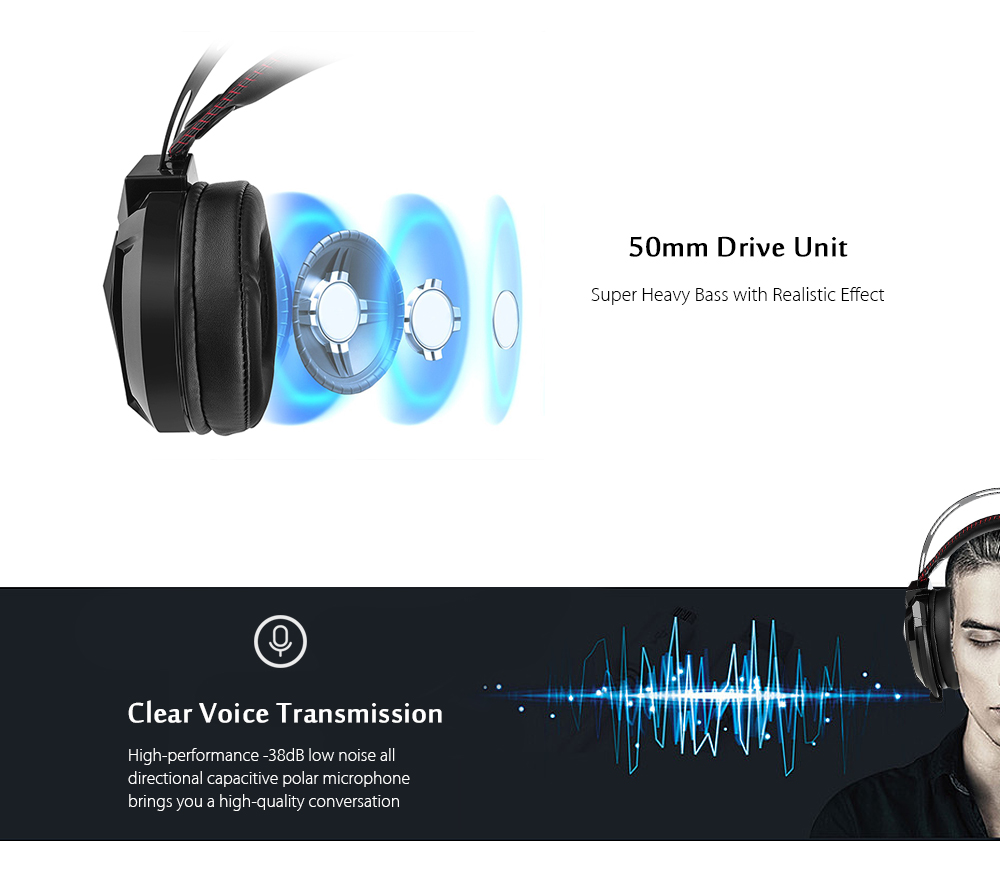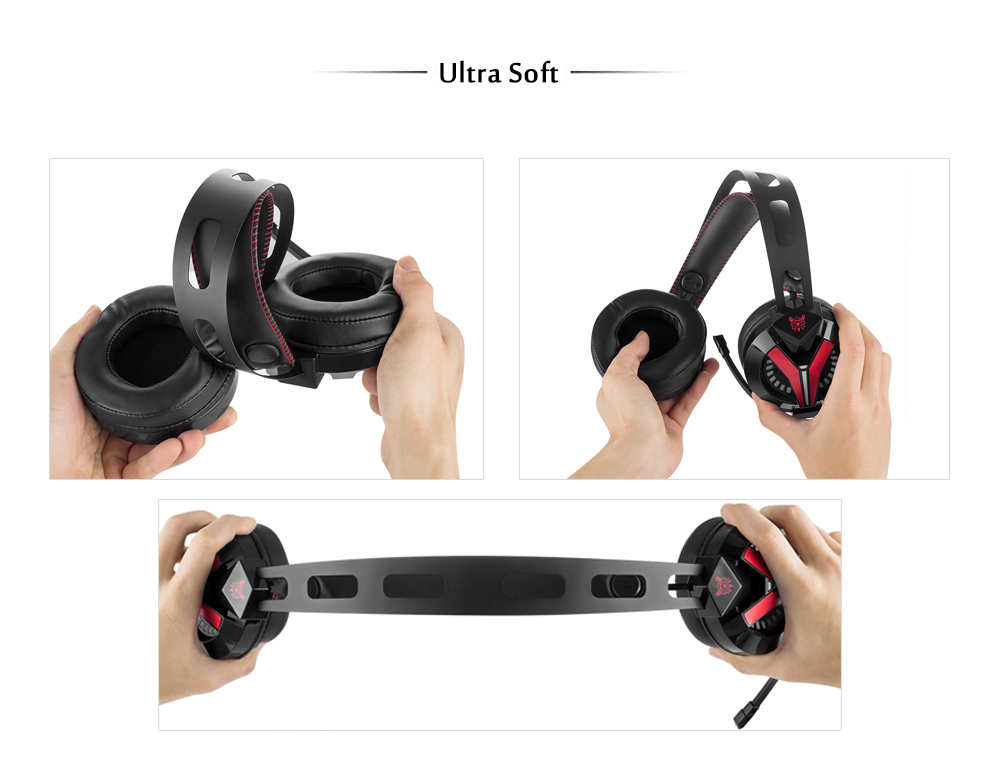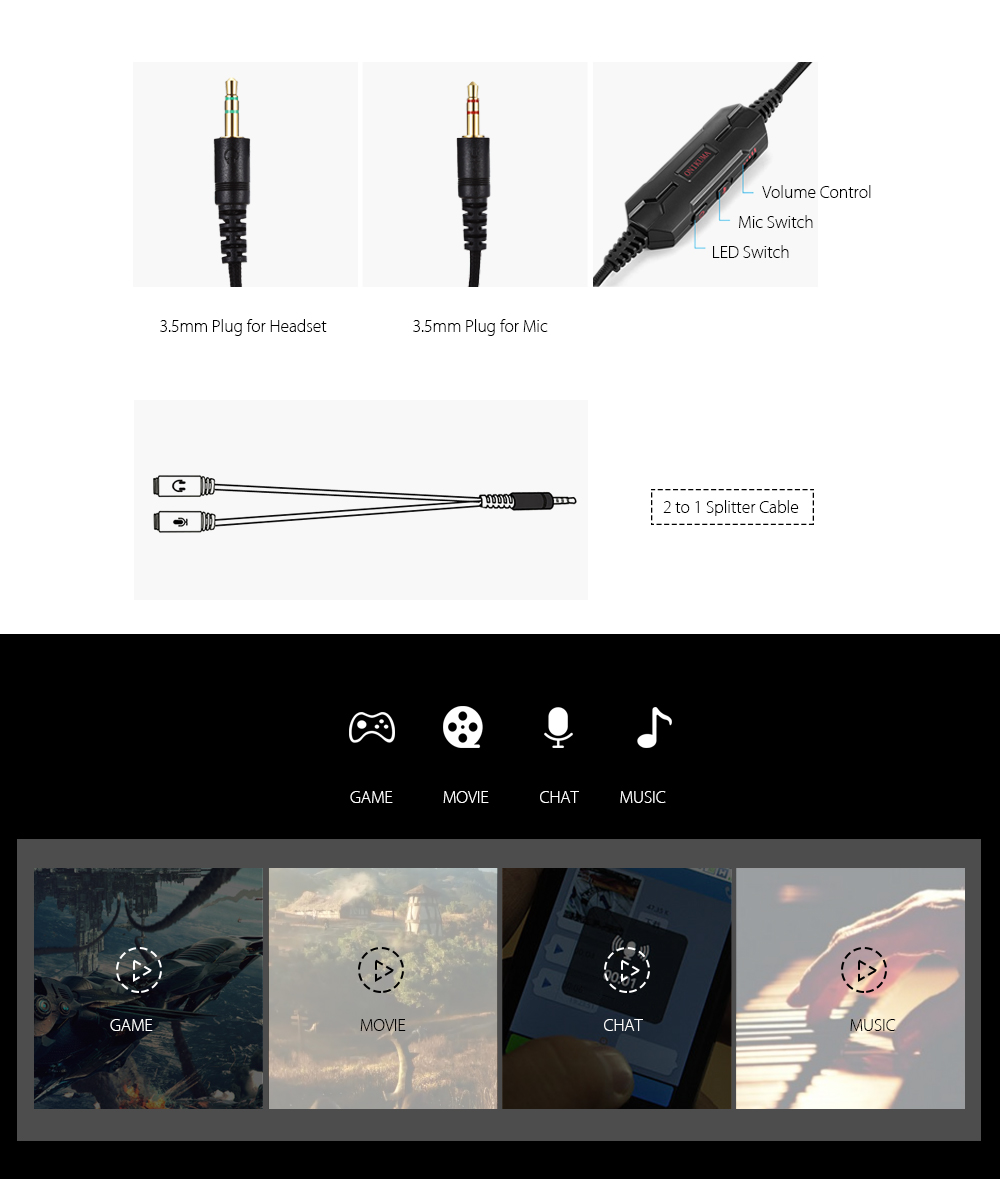 ---