GARDEN EXPANDABLE MAGIC WATER HOSE 25 / 50 / 75 / 100FT (BLACK)
Magic Expandable Water Hose
This expandable water hose is a very handy water pipe with 8 spraying water modes. It is sure to become an individual tool around your home. With a shut-off valve and plenty of options for the spray setting, this equipment will make it easier to use with expandable hose, whether you are watering your garden or washing your car.

Main Features:
- Strong denier woven fabric casing: compact, lightweight, tightly knitted outer fabric material ensures no ruptured seam, never twist, tangle and kink
- Double layer latex core: the strongest and most durable expanding hoses available on the market! It is designed to withstand the highest levels of water pressure with amazing results
- Solid brass hose connectors fittings: prevent rust, corrosion, and wear, more durable than plastic ones
- Water saving: crush resistant metal fittings and rubber washer all prevent leak and save lots of water
- Space-saving: automatically expands up to 3 times than its original length and snap back when not using, easy to store
- Multiple applications: it fits for electric pressure washer, suitable for lawn, planting, cleaning windows, floors, and so on, meeting all your needs

Warm Prompt:
- Do not run hot water through the hose
- Do not let the hose under a high pressure when not in use
- Drain your hose in summer when not using and keep it shading as much as possible
- Do not use this water pipe in stony places for easily damage.

Material: Brass,Plastic,Polyester,TPE
Package weight: 1.237 kg
Package Size(L x W x H): 22.00 x 22.00 x 9.00 cm / 8.66 x 8.66 x 3.54 inches
Package Contents: 1 x Water Hose, 1 x English User Manual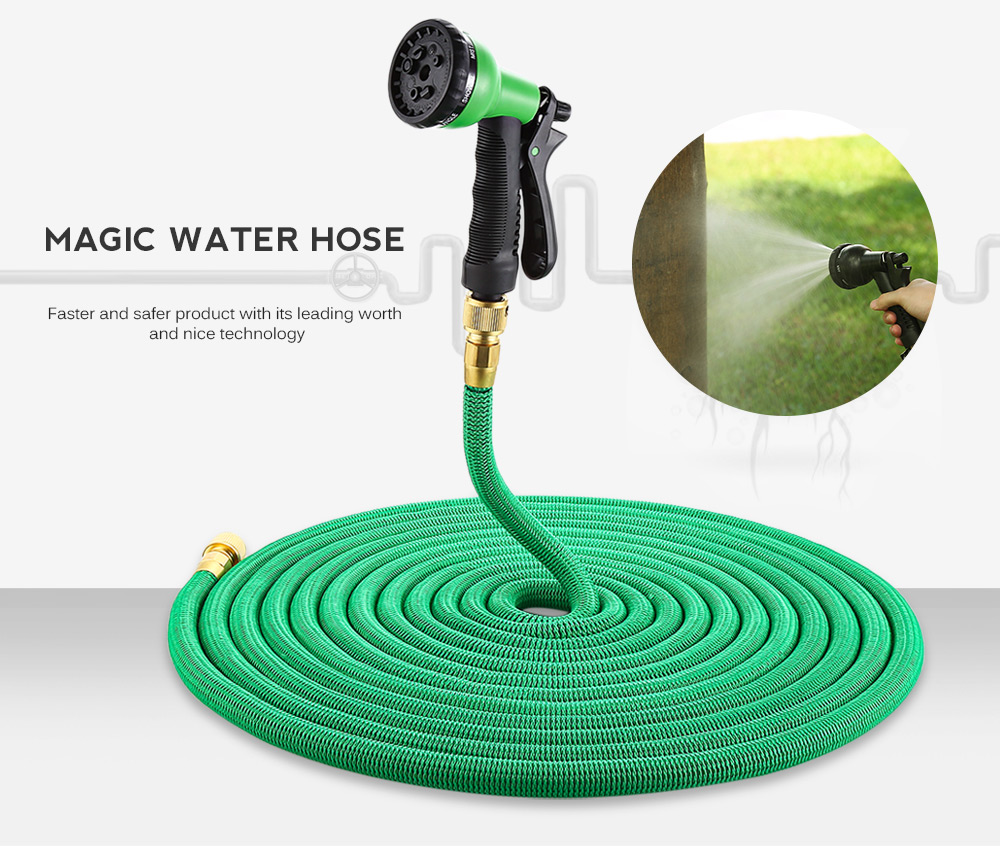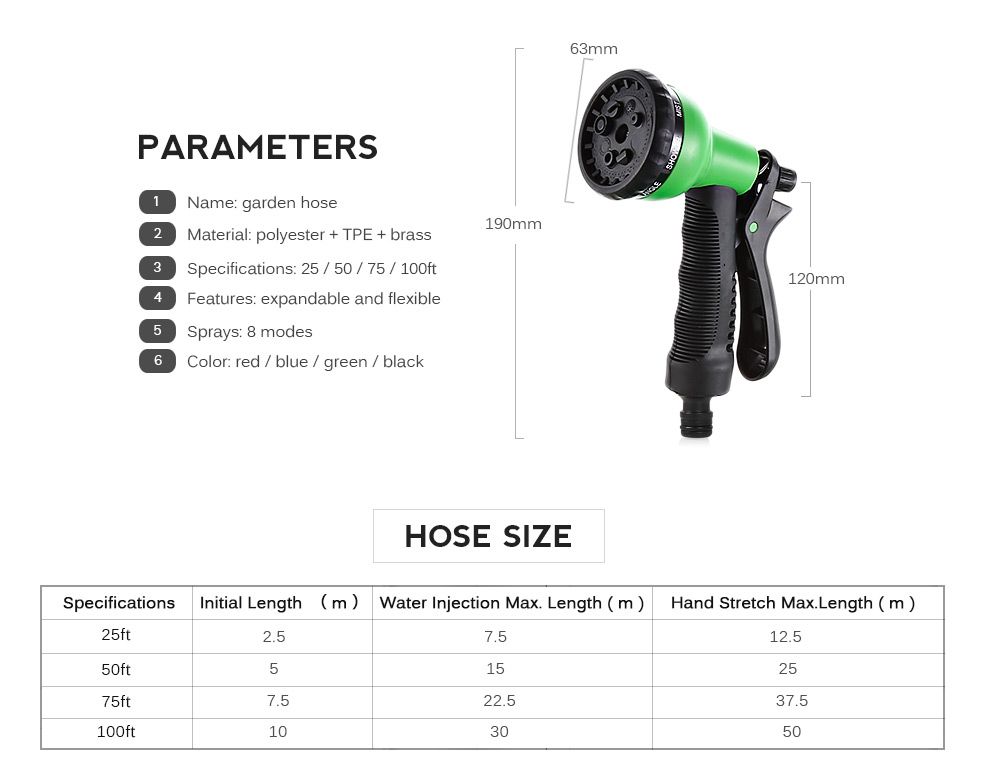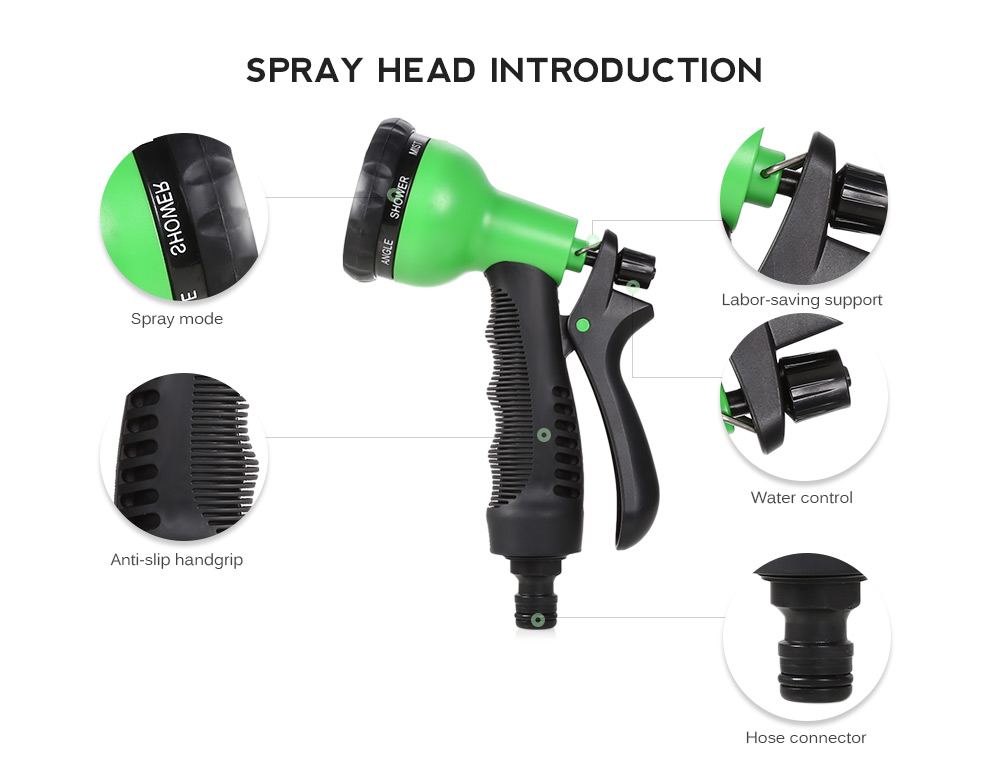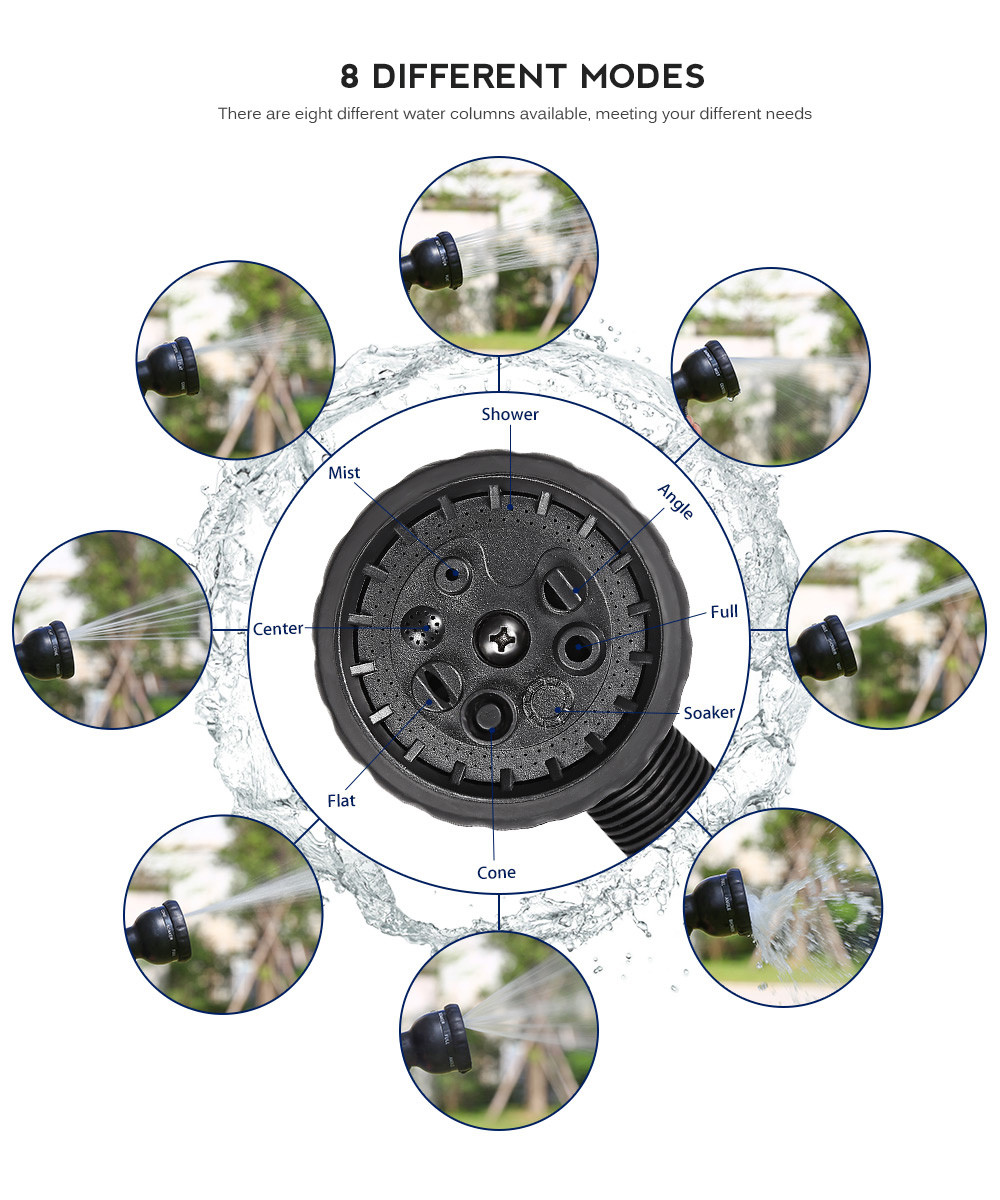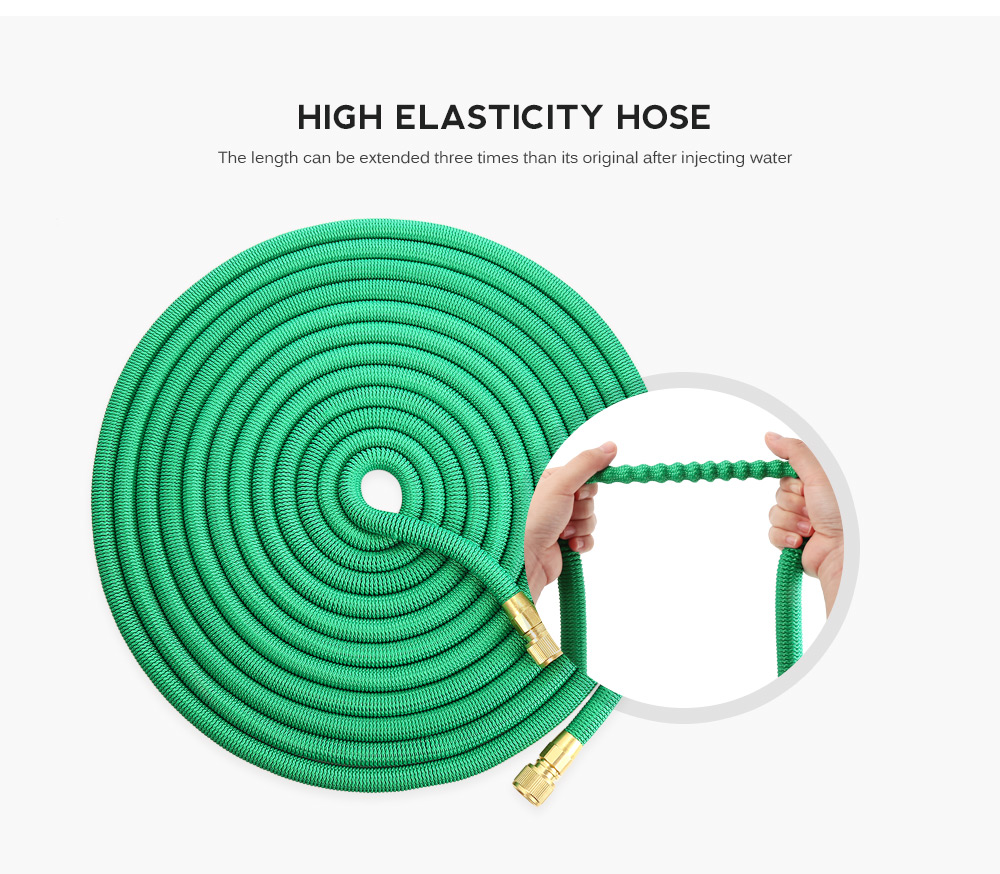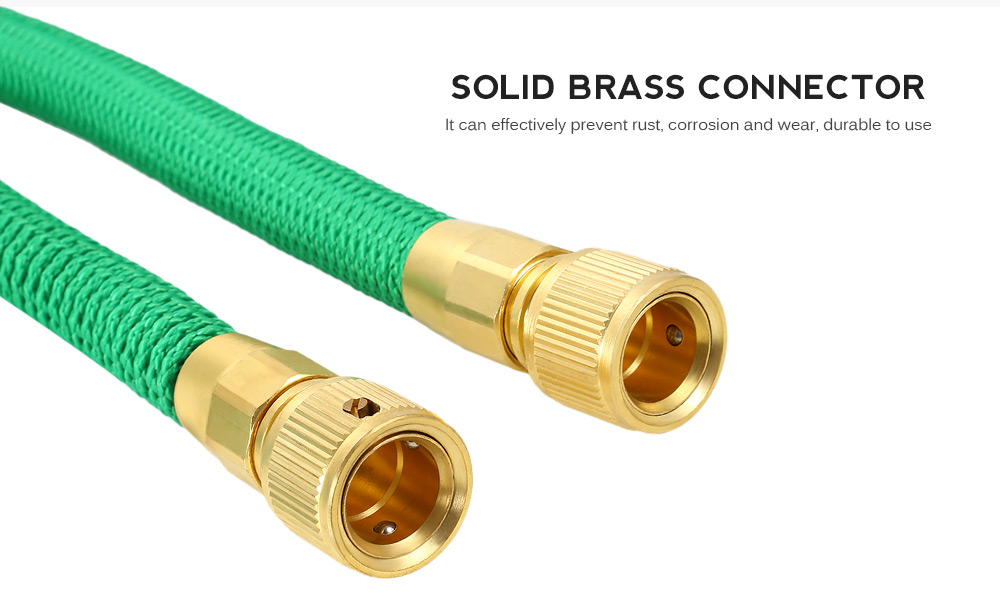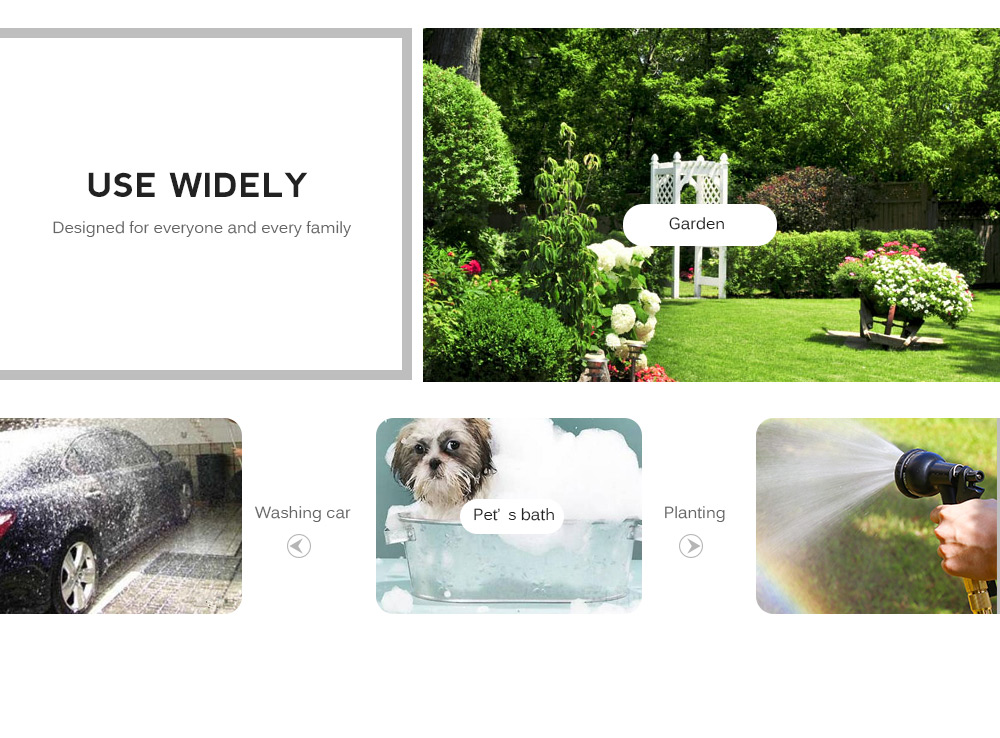 ---