JUNJIADA LED DIGITAL ALARM CLOCK VOICE CONTROL TIME DISPLAY (RED)

Simple Design Makes Setting Easy
Nowadays, alarm clocks are getting more and more complicated, with a vast array of buttons, settings, and alarm sounds, which requires a thorough read through comprehensive instructions. But the truth is, for the majority of us, what we want is a simple clock with one or two buttons, and a single alarm clock to wake us up.

The Best LED Alarm Clock for Your Needs
Clock is designed as the simplest bedside alarm clock. The large LED digits are bright and clear enough to be seen from across the room. It does not disturb your sleeping. Great for both home and office use.

Main Features:
- Easy to read: the extra large screen features enlarged numbers making it easy to read even in a long distance. This is an essential feature for the elder or people with vision impairment
- A variety of charging ways: it can be powered by USB cable and AAA batteries, both of them are easily available
- Alarm clock function: easy to set a time that wakes you up every morning, and helps you get rid of the bad habit of sleeping late
- Snooze function: press the " SNOOZE " button and the alarm will go off and ring again in 5 minutes later. SNOOZE function can be used repeatedly within 2 hours, really suitable for your weekends
- Voice control: when the clock is powered by batteries, the digits display will last for 6 seconds when the sound reaches over 70dB. But when connected with USB, the clock is in the ON state so that the voice-control mode is unavailable
- Great for desktop use: the clock has a kickstand to allow it to sit on any tabletop or desktop surface

Specifications:
- Power supply: powered by USB cable ( included ) or 4 x AAA battery ( not included )
- USB cable length: 100cm
- Material: plastic
- LED display color: blue and red

Frequently Asked Questions:
Question: is this clock battery powered?
Answer: yes, of course. It can be powered by battery or USB cable.

Question: does the clock show the temperature?
Answer: sorry, it doesn't. But it has a large LED screen and date setting.

Question: does the voice control mode work all the time?
Answer: no, only powered by the battery, the sound control mode can be activated.
Display type: Digital
Material: Plastic
Motivity Type: Digital
Screen type: LED
Style: Modern
Weight: 0.1940kg
Package weight: 0.159 kg
Product Size(L x W x H): 12.00 x 2.50 x 6.60 cm / 4.72 x 0.98 x 2.6 inches
Package Size(L x W x H): 17.00 x 6.00 x 9.50 cm / 6.69 x 2.36 x 3.74 inches
Package Contents: 1 x Clock, 1 x USB Cable, 1 x English User Manual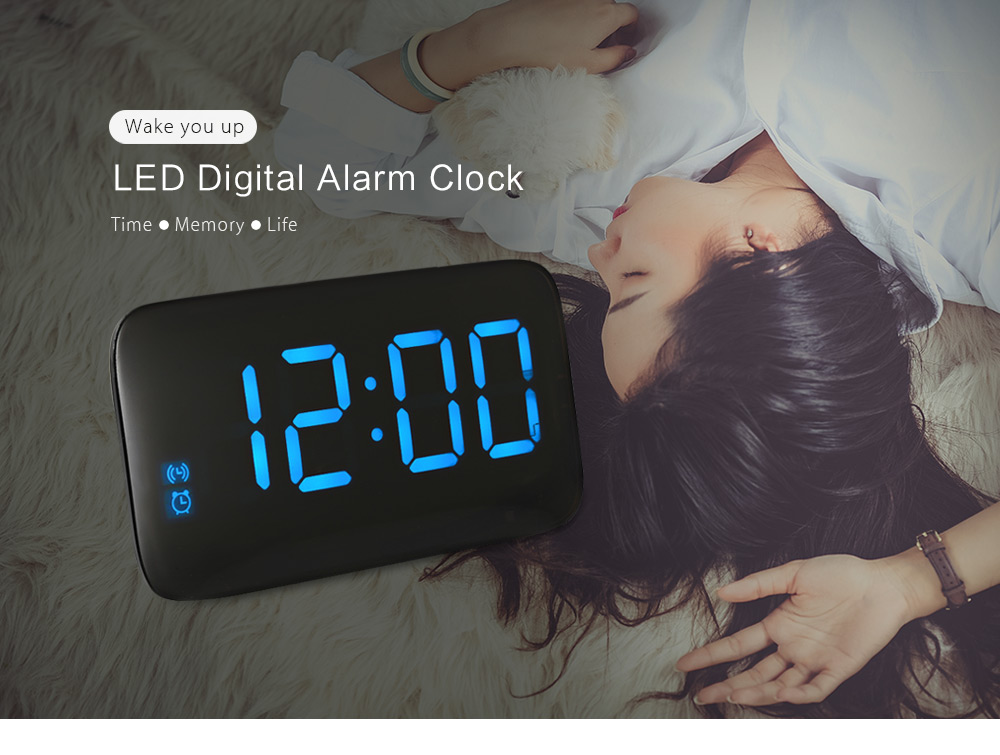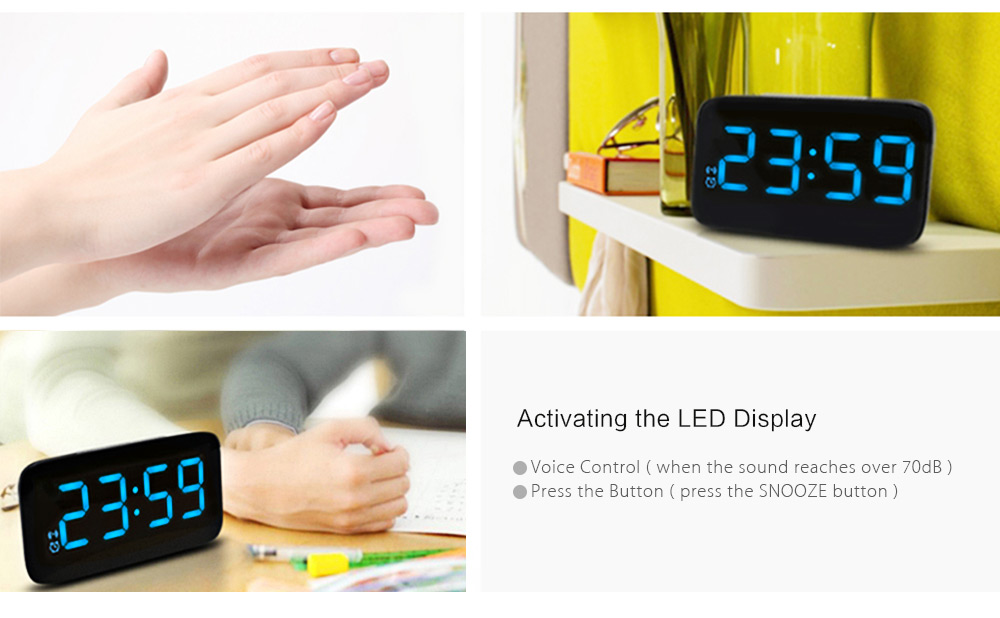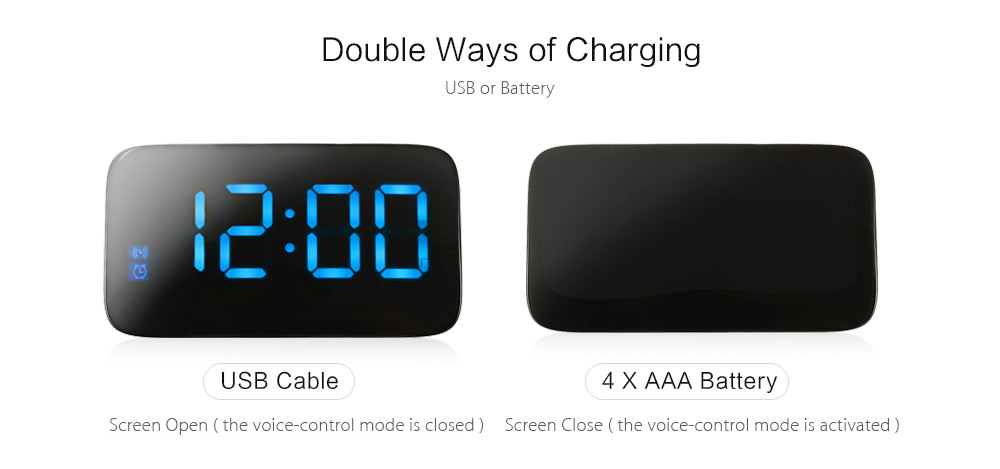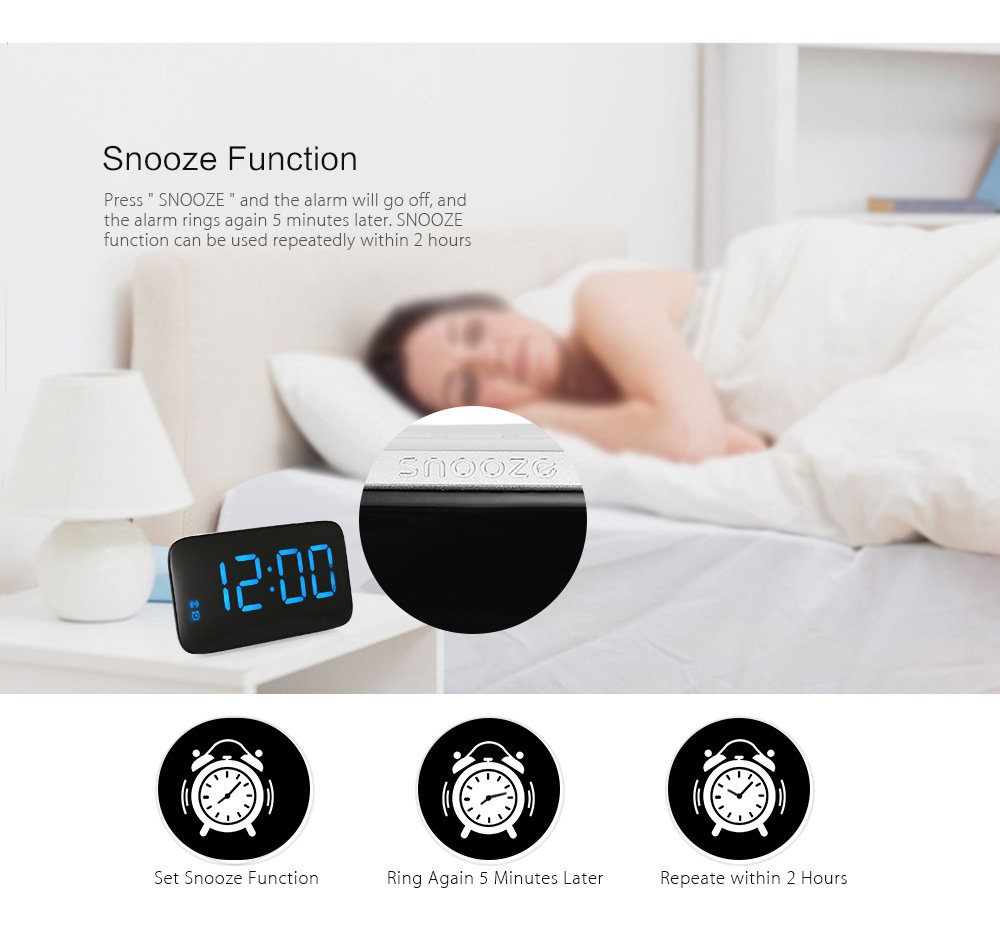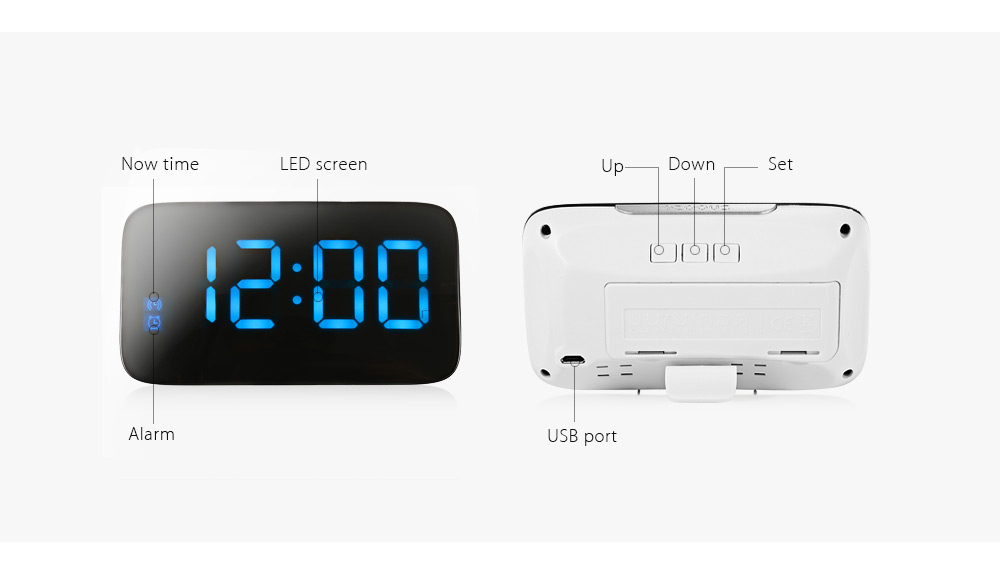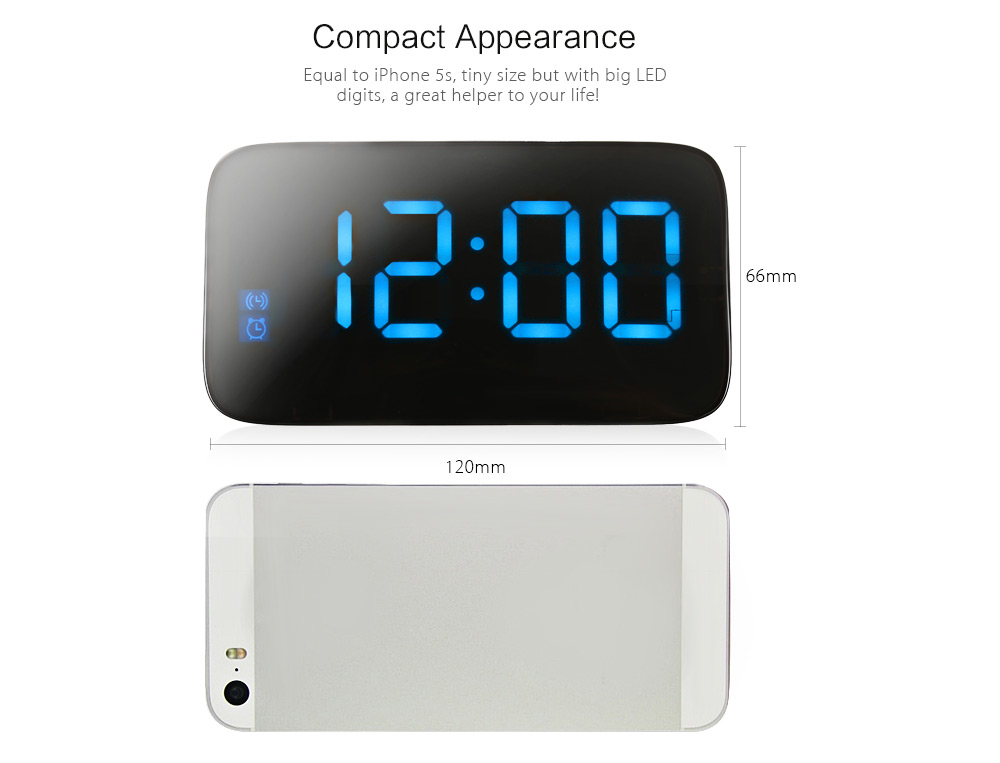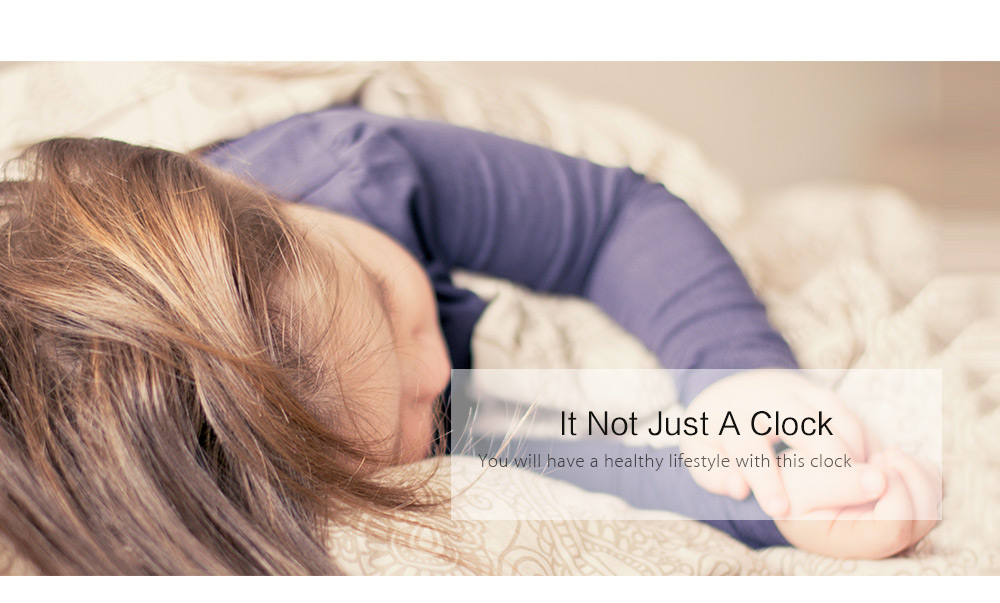 ---