ZHAOLIDA KR007 ELECTRIC SPEEDY DIAMOND KNIFE SHARPENER (LIGHT BLUE)
Features:
- Applicable to kitchen knives of various materials, such as stainless steel knives, ceramic knives.
- Good effect and quick speed for ceramic knives.
- Diamond and ceramic material guarantee high efficiency and fine sharpening effect.
- Accurate angle guide and constant sharpening pressure reshape the perfect blade.
- Stainless steel decoration creates a noble, bright appearance, and easy to clean.
- Replaceable sharpening head, extend product's lifespan.
- Applicable voltage 100 - 240 V, 50 Hz - 60 Hz.
Attention:
- Please replace a new sharpening head when the original one does not work properly due to abrasion.
- Wipe the external of sharpener with a wet rag, and don't immerse the sharpener into water or other liquids.
- Store in a dry environment, don't put it in the dishwasher.
Color Custom Name: Light Blue
Material: Diamonds
Package weight: 0.896 kg
Product Size(L x W x H): 22.54 x 7.54 x 7.54 cm / 8.87 x 2.97 x 2.97 inches
Package Size(L x W x H): 24.50 x 14.90 x 9.50 cm / 9.65 x 5.87 x 3.74 inches
Package Contents: 1 x Knife Sharpener, 1 x Adapter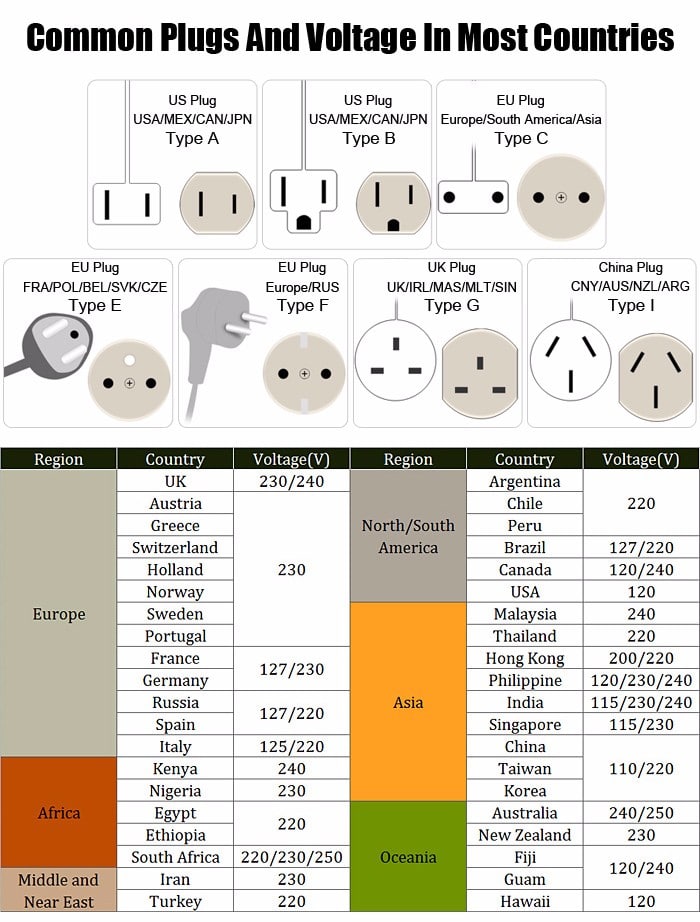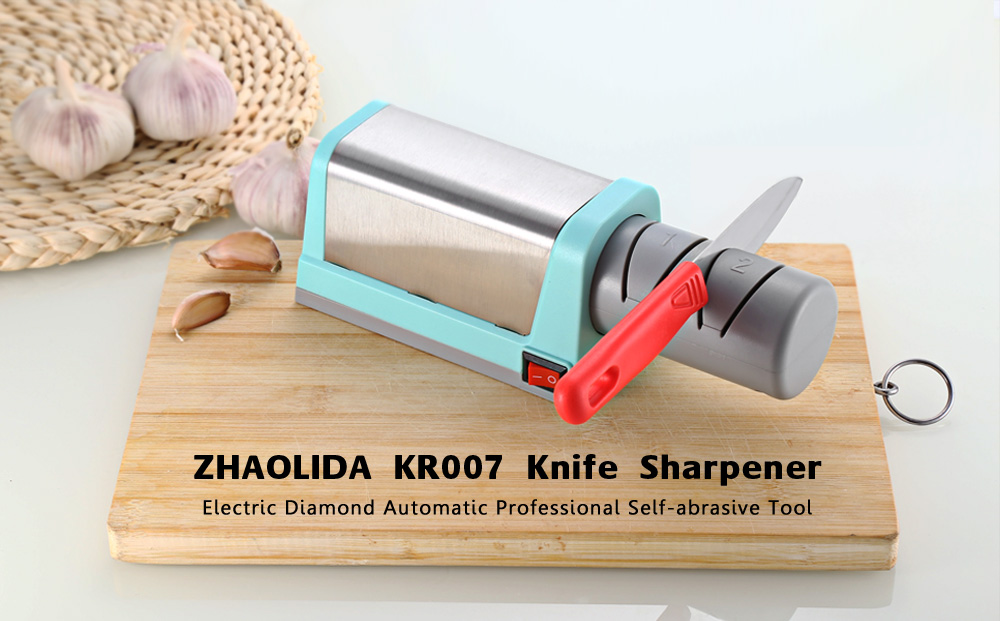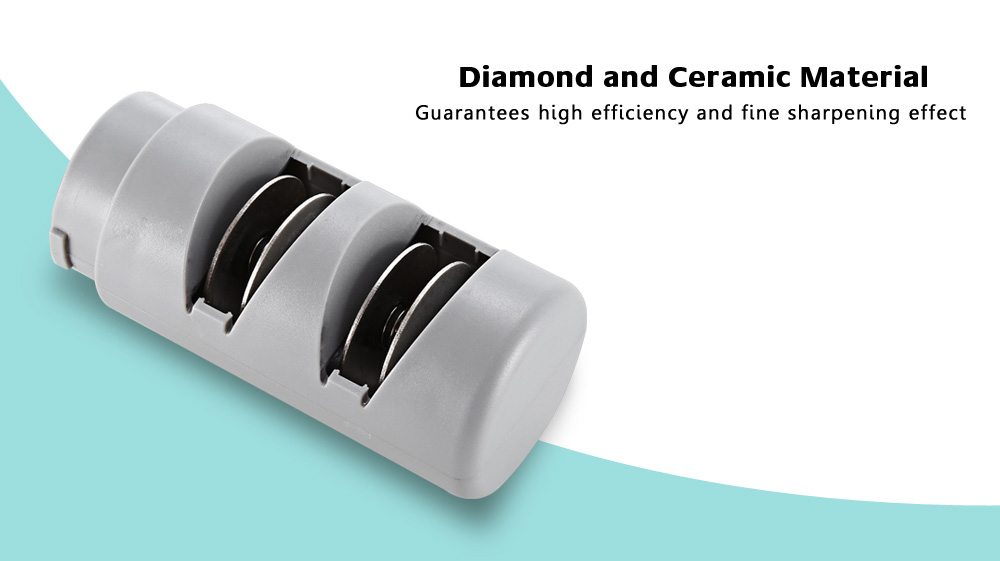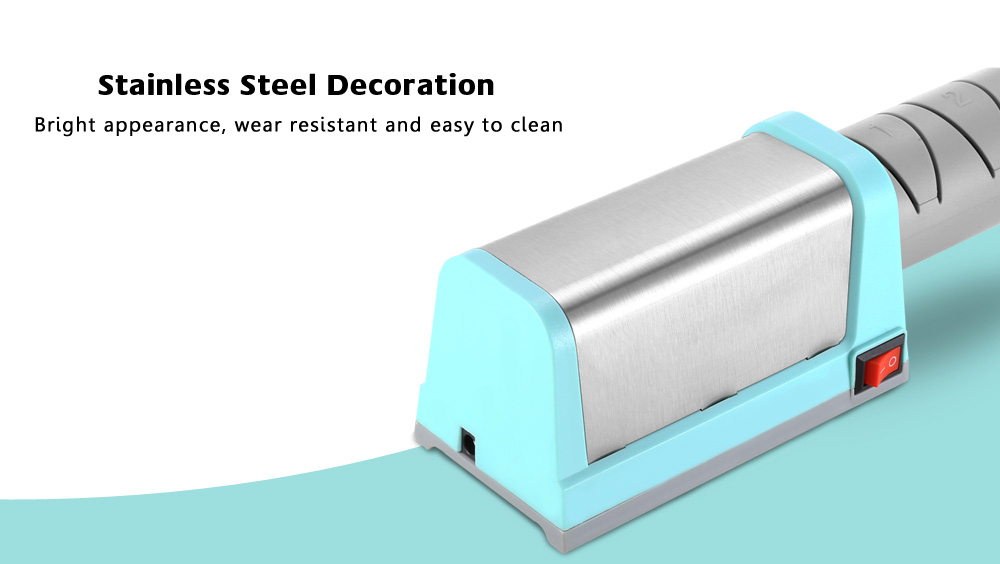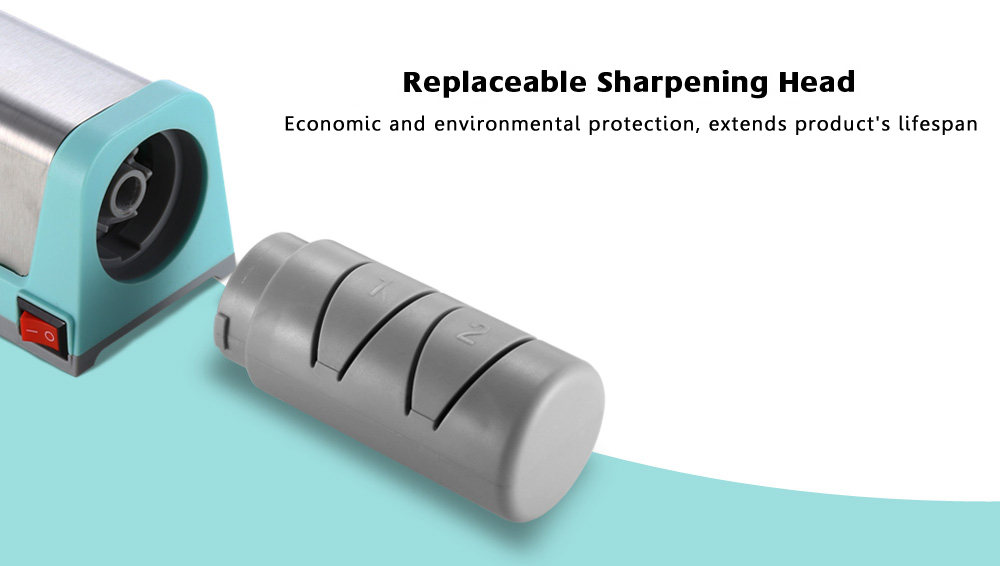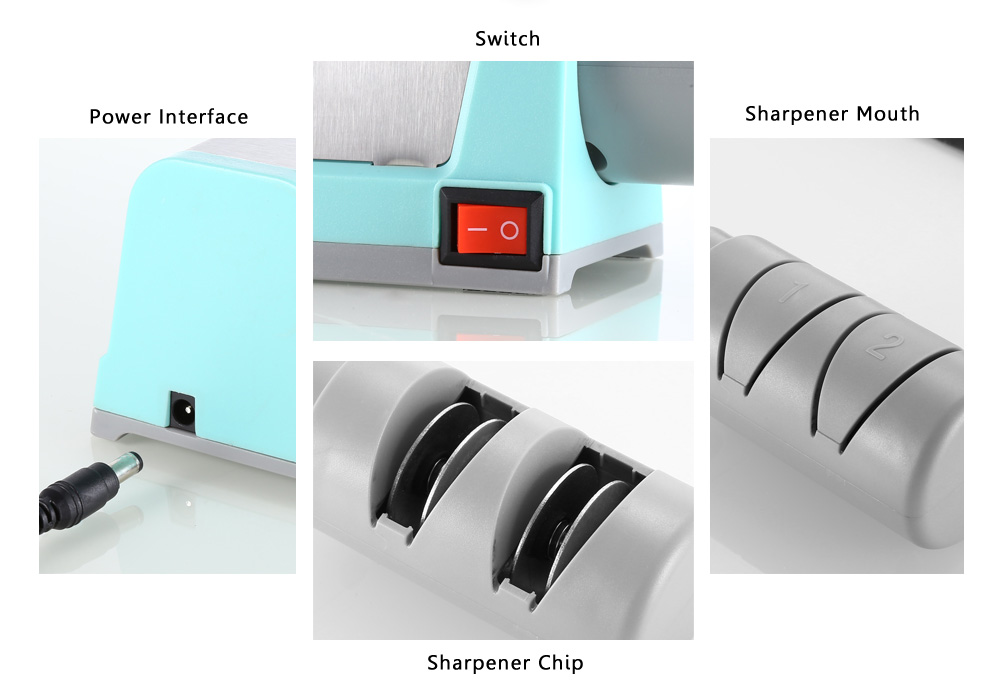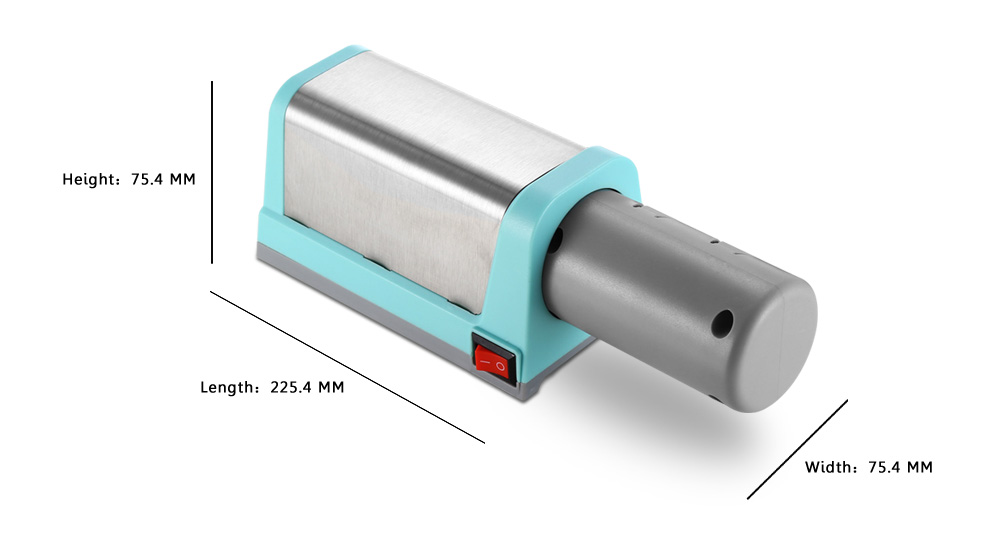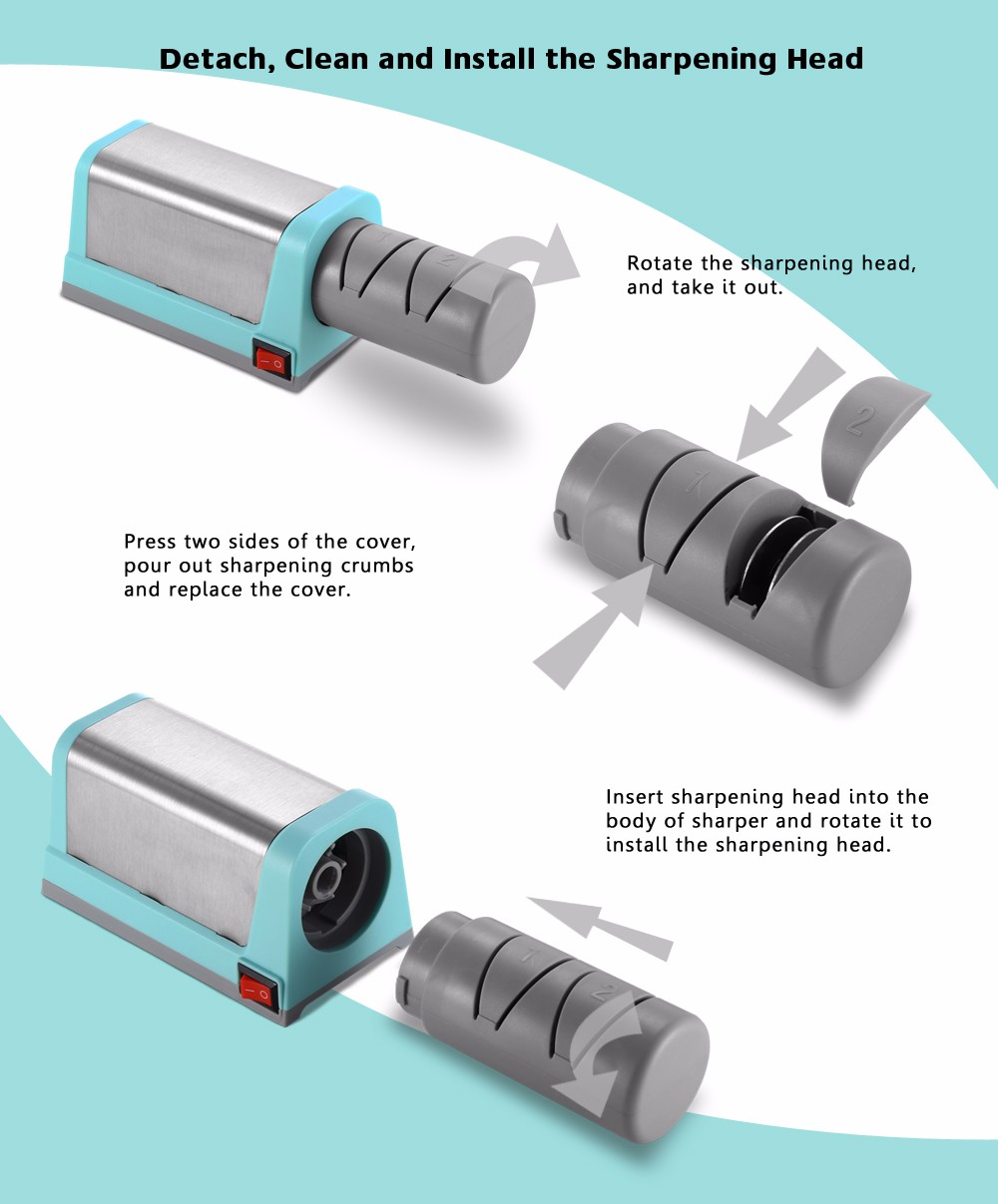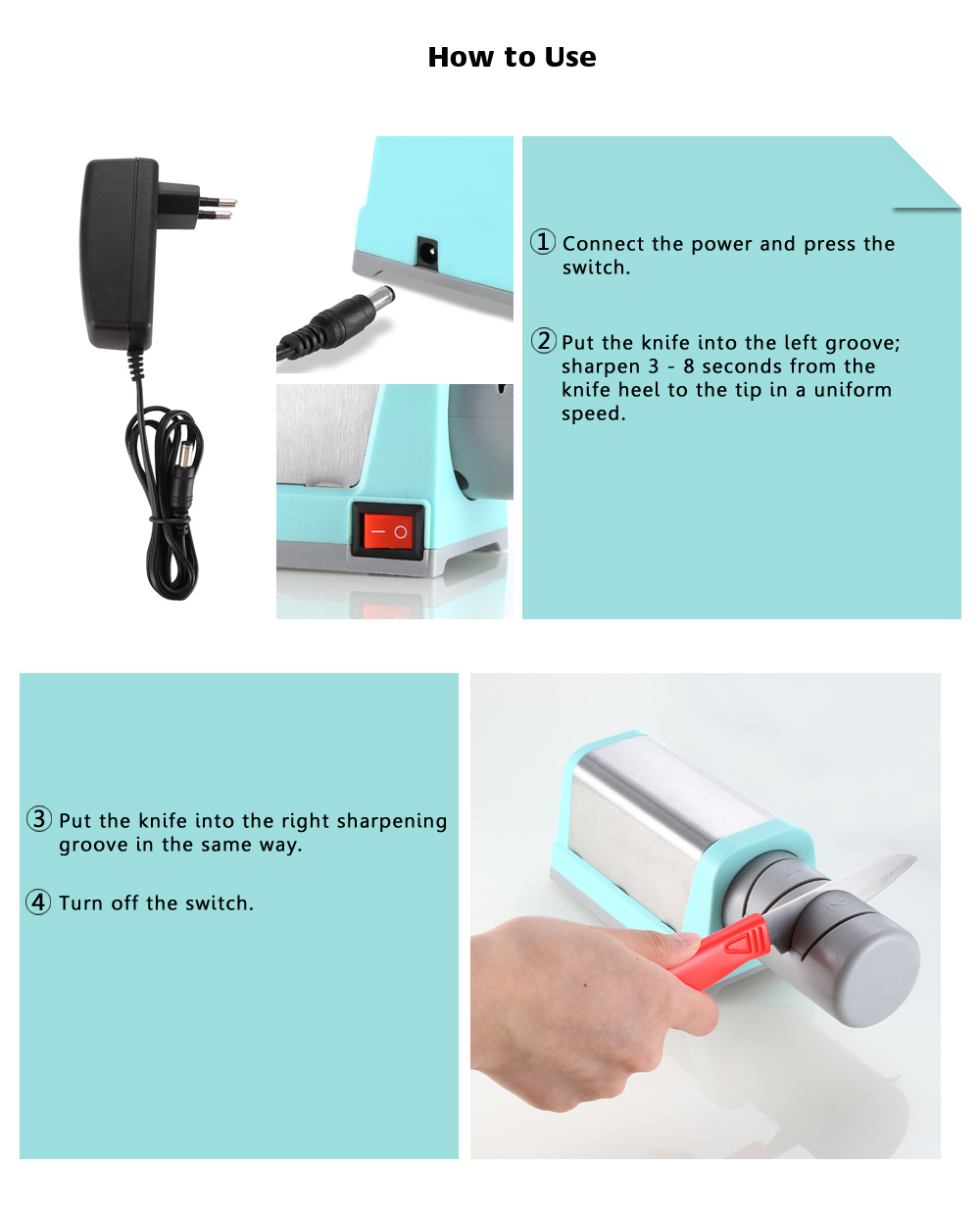 ---